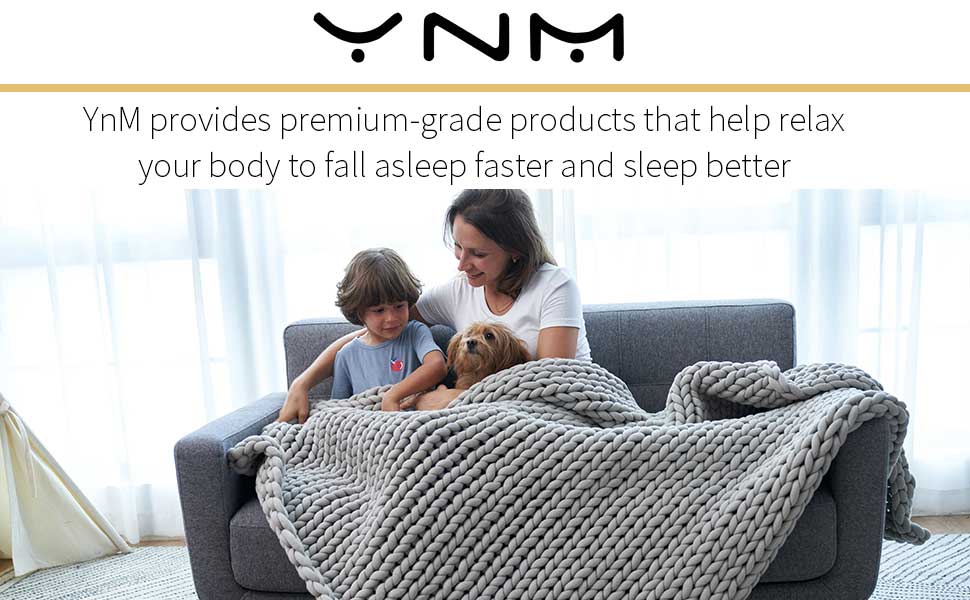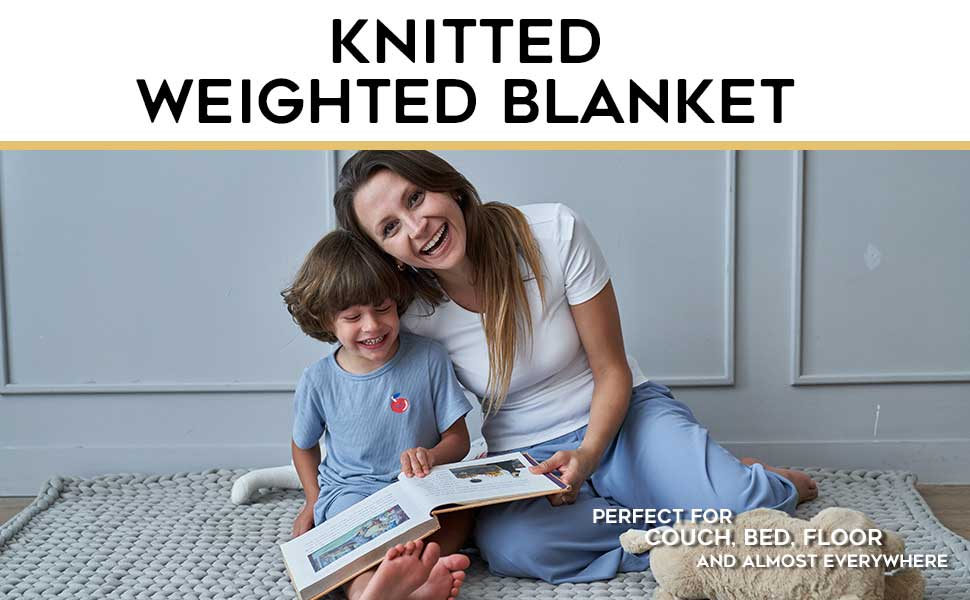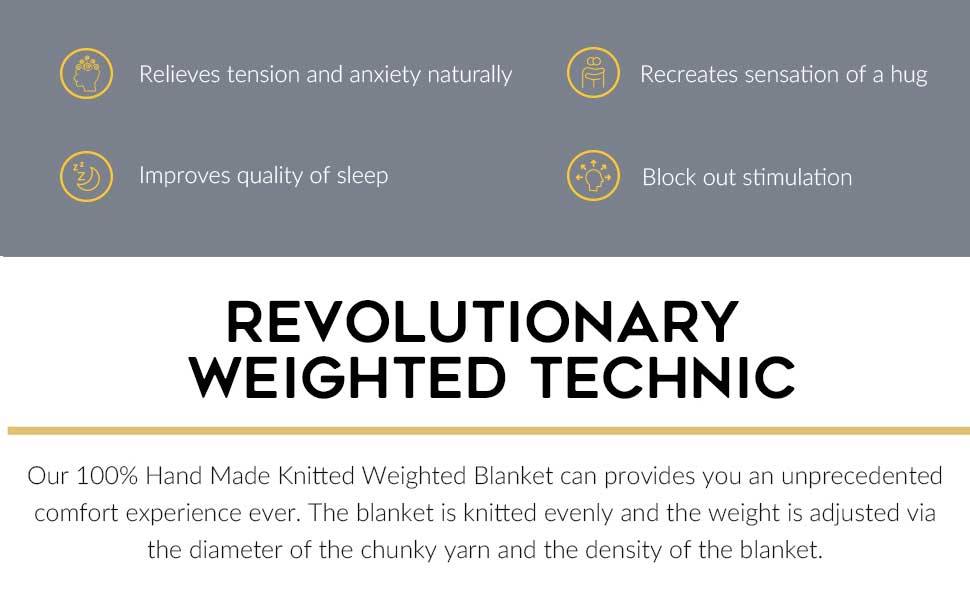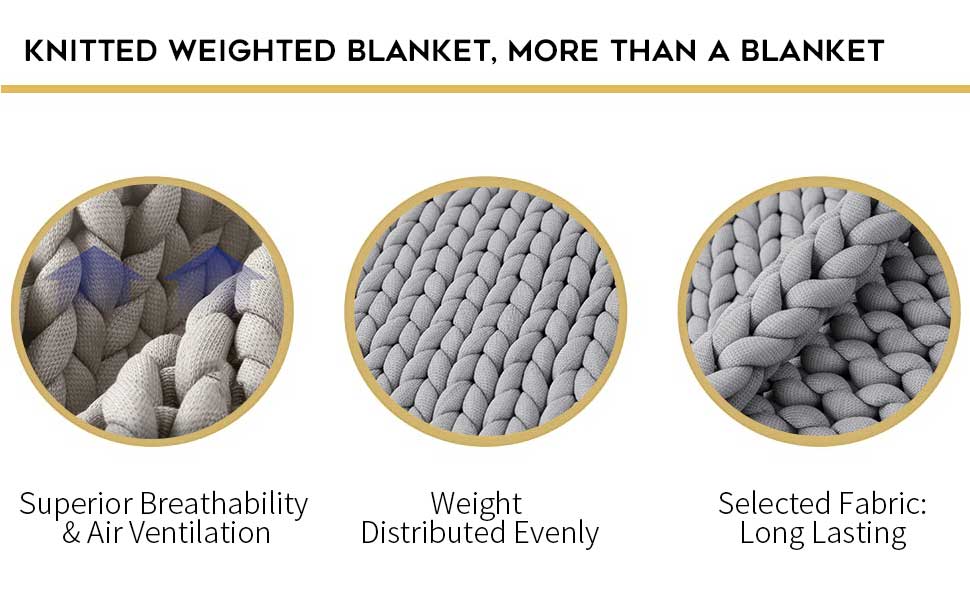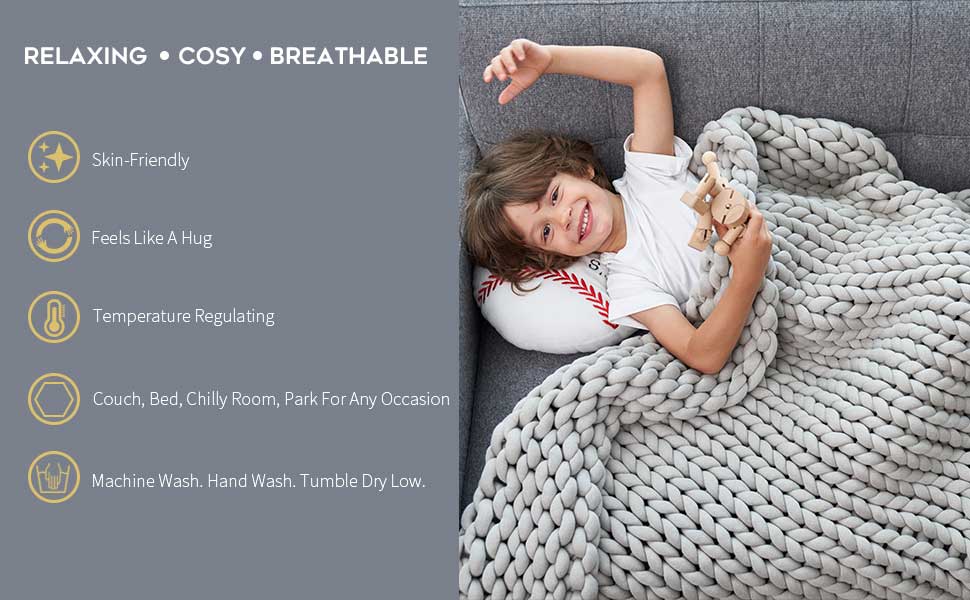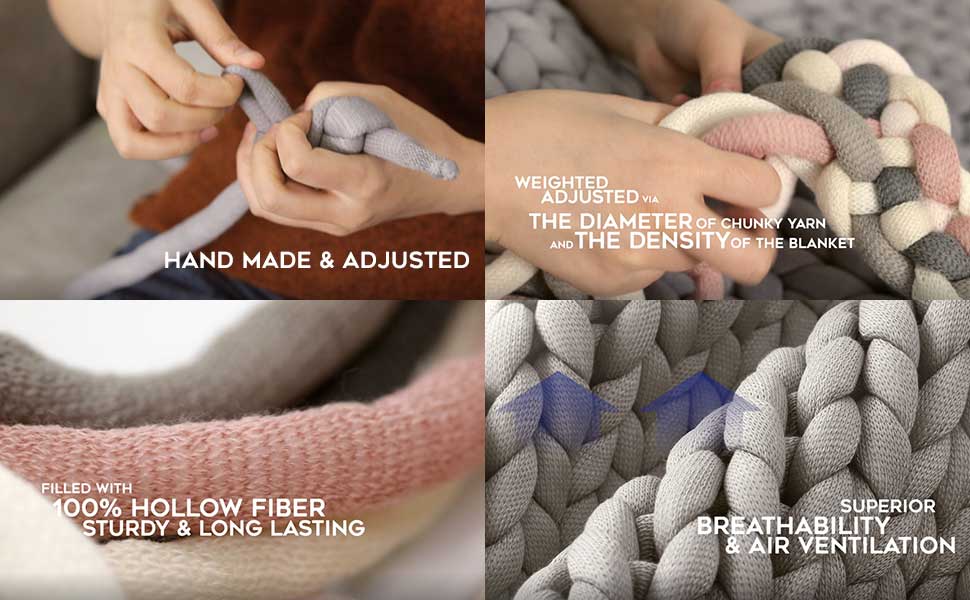 Frequently asked questions
Why Choose The Knitted YNM Weighted Blanket?
You can't go wrong with our new knitted Weighted Blanket. Loved by thousands all over the globe, the 100% knitted Weighted Blanket provides the complete sleeping experience associated with Weighted Blankets. We wrap this in a natural, breathable knitted fabric which feels great against your skin and allows for heat to pass through easily—helping you stay within a pleasant temperature as you sleep soundly at night.
How Fast Does The Knitted YNM Weighted Blanket Ship?
Once you order your Knitted Weighted Blanket, we process your order within 24-hours. Once shipped, you will receive a confirmation email with details about the shipment—including a tracking number.
What is the return policy for the Knitted Cotton YNM Weighted Blanket?
We want you to love your YNM Weighted Blanket experience. If in the first 30 days, you are not happy with your Knitted Weighted Blanket, we welcome you to contact us at support@ynmsleep.com and request a return. Please be advised the return item must be in new condition and customers are responsible for all return shipping costs.
Who Can Use The Knitted YNM Weighted Blanket?
The Knitted Weighted Blanket is for anyone! The only requirement is the user can move the blanket with no help. For the optimum experience, we recommend you purchase a Weighted Blanket 10% of your overall weight. You can use our Size Guide to help! If you share your blanket with someone else, consider that their experience may differ should their weight range differ from your own.
Why is the YNM Knitted Weighted Blanker so special?
Our Knitted Weighted Blankets give you an organic sleeping experience. It is the perfect sleeping material as the fabric allows heat to pass and feels soft on your skin!